A new revealing video from the Vancouver set of Star Trek Beyond, features James T. Kirk (Chris Pine), Pavel Chekov (Anton Yelchin), Montgomery Scott (Simon Pegg) and the mysterious alien character played by the beautiful actress Sofia Boutella (Kingsman: The Secret Service).
In the video Scotty is wearing classic Starfleet gear, but Chekov and Kirk are dressed in new uniforms, perhaps they been assigned to another crew for some reason?
As for Boutella's character, we still don't know anything about her, but she looks awesome, check out the pictures.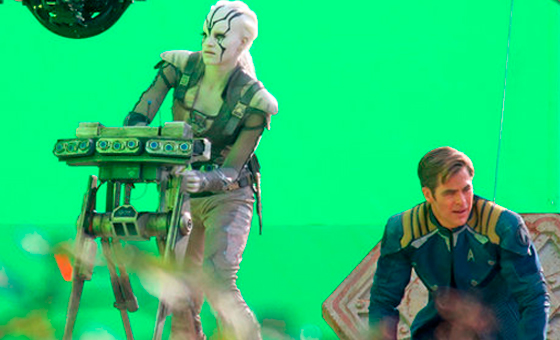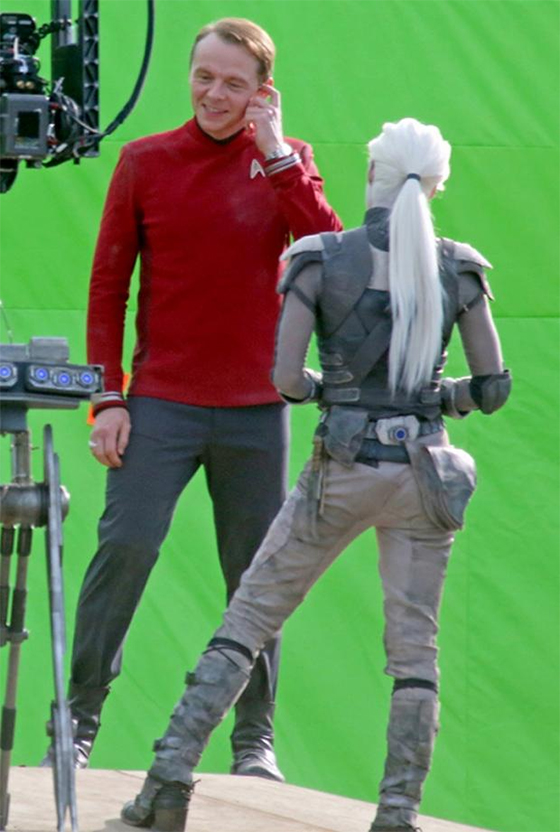 Take a look to the exclusive video:
Star Trek Beyond is set to hit theaters on July 8, 2016.  If the video is down (due to Paramount copyright issues) go here.