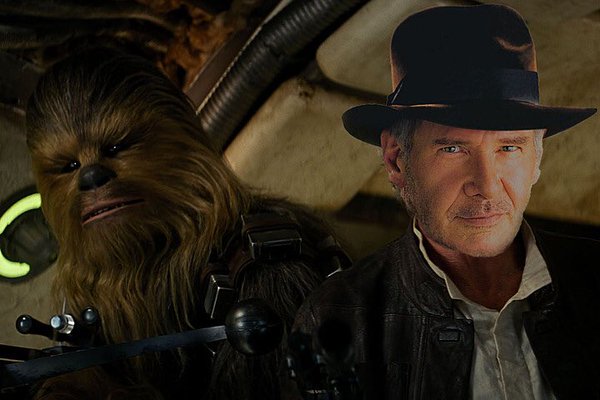 "There is only going to be one actor playing Indiana Jones and that's Harrison Ford."
These were the words of Steven Spielberg last year, mentioning about the continual rumors of a fifth Indiana Jones film and the latest whispers that if such a film materialized, it may be a youthful star (Chris Pratt) accepting over the character of Dr. Henry Jones Jr. from Harrison Ford, who performed Indy in four past and massively profitable adventure films. Near the same time, Spielberg also hinted a 5th Indiana Jones movie, together with Ford on the media tour for Bridge of Spies.
The hints have been dropping towards months, and at this point it's official: Indiana Jones 5 is formally a go, with Spielberg on-board to break the beat on Harrison Ford, who returns to his one of his signature characters.
From the press release:
Indiana Jones will come back to the big screen on July 19, 2019, for a 5th epical adventure in the blockbuster series. Steven Spielberg, who directed all four preceding films, will leadership the as-yet-untitled mission with star Harrison Ford reprising his renowned role. Franchise veterans Kathleen Kennedy and Frank Marshall will produce.
"Indiana Jones is one of the greatest heroes in cinematic history, and we can't wait to bring him back to the screen in 2019," claimed Alan Horn, Chairman, The Walt Disney Studios. "It's rare to have such a perfect combination of director, producers, actor and role, and we couldn't be more excited to embark on this adventure with Harrison and Steven."
The press release also notes that the four Indiana Jones movies to date have delivered in "nearly $2 billion at the global box office." It doesn't note, nevertheless, whether long-time Indy producer George Lucas will be involved in any fashion. Neither does it declare whether Shia LaBeouf's Mutt Williams will be back as Indy's son.
Indiana Jones and the Title to Be established Later, opens up in cinemas on July 19, 2019.